WATER PUPPETRY – THE BEAUTY OF VIET NAM CULTURE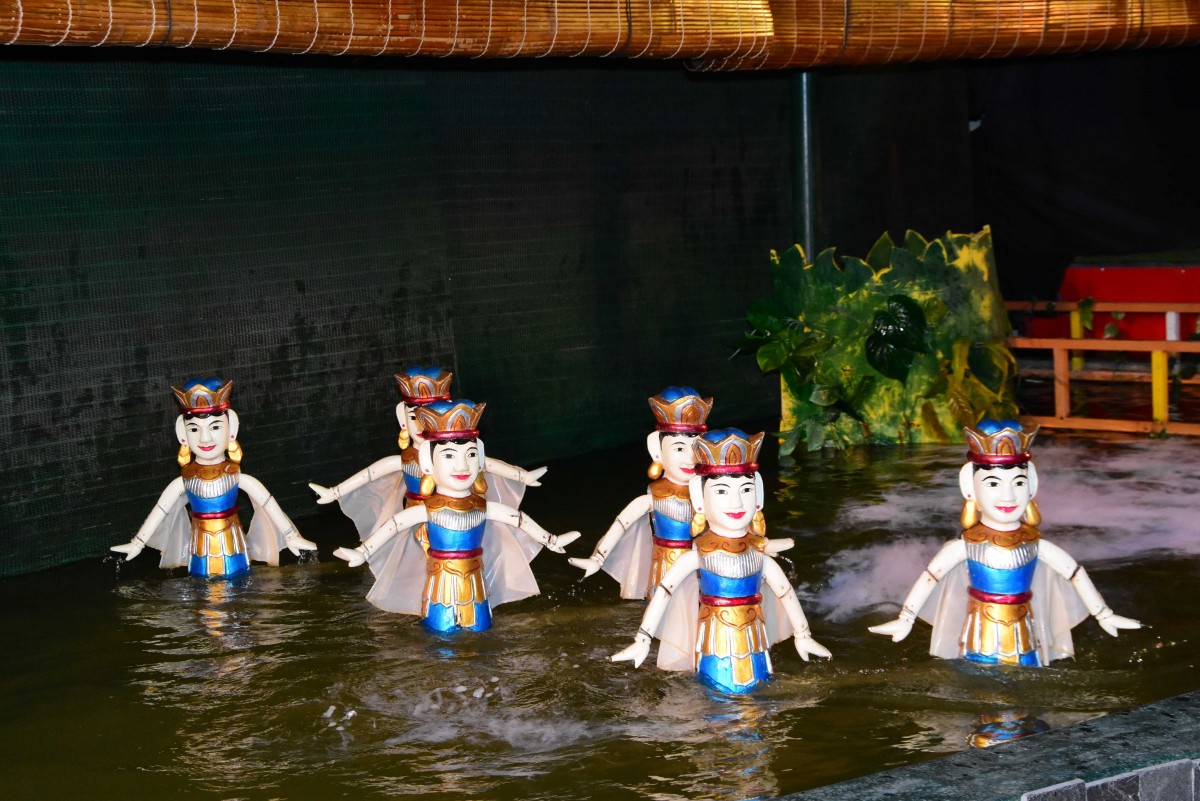 Since the old times, Water Puppet has become the folk art that can attract all the people at any ages. In the recent years, Water Puppet has been reaching to the audiences, from the adults and children in our country, to the international visitors who travel to Viet Nam. The traditional culture of Viet Nam is being accepted and supported strongly from the foreigners.
The Water Puppet Theatre is especially available in Viet Nam. It's even more special when you visit Ho Chi Minh City, choose to stay at Rex Hotel Saigon and you will be able to enjoy the show right inside the hotel.
Rex Golden Lotus Theatre – where this beauty of Vietnamese culture will spread, is built in the Vertical Garden – the first biggest vertical garden inside a hotel of Viet Nam. We are in cooperation with the professional and trustworthy company in Water Puppet area – Thai Duong Art Stage Company to hold the performances every Tuesdays, Thursdays, Saturdays and Sundays, at 6.30pm. Meanwhile, we also serve food and beverage if you have the requests. Enjoying the traditional art in a green and cool space, together with our 5-star services will be your new experiences that you cannot find in any other hotels when being in Ho Chi Minh City.
Our guests who stay at Rex Hotel Saigon will have the priority to enjoy the offer for water puppet show tickets. Moreover, we also have various packages which offer you both tickets and drinks or foods. We're sure that you will be pleased with our services.
The ticket for the show only costs 300.000VND/person.
Rex Golden Lotus Theater – Rex Hotel Saigon
Address: Vertical Garden – 141 Nguyen Hue Blvd, District 01, Ho Chi Minh City
Ticket booking: 028 3829 2185 or 028 3829 3115 ext. 7721
Website: www.rexhotelsaigon.com
Facebook: Rex Hotel Saigon